Everyone who loves fantasy football has their must-have guys heading into a season. For our staff, these are those players. The Ringer's Danny Kelly, Danny Heifetz, and Craig Horlbeck list the eight players they're looking to nab in each of their drafts—and explain why these players could make all the difference in winning your league.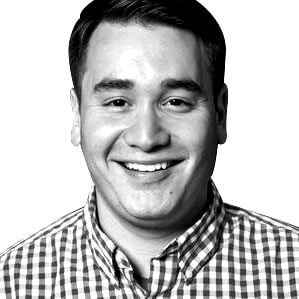 Danny Heifetz
Staff Writer
Tyler Allgeier
A late-round option with some potential as a goal line vulture.
Click for Full Report
Atlanta had the highest rate of outside zone runs last season, and we've seen 25 years of zone running schemes turn late-round nobodies (Terrell Davis, Mike Anderson, Alfred Morris, Arian Foster) into 1,500 yard league-leading rushers. Give your last bench spot to Allgeier just in case he joins that list.
James Cook
Cook's pass-catching ability makes him a good flex option if most starting RBs are off the board.
Click for Full Report
Dalvin Cook's younger brother is the best receiving back on the Bills, and the Bills are expected to throw the most passes and score the most points in the league this season. Pray that he learns to pick up blitzes.
Jakobi Meyers
Meyers may be the best receiver in New England, and a value find for PPR leagues.
Click for Full Report
You can get the no. 1 WR on the Patriots in the 14th round. Meyers literally had the worst touchdown luck to begin his career in NFL history. If his luck turns around, he goes from a bargain to a steal.
D'Onta Foreman
In a competition just to be a fantasy handcuff.
Click for Full Report
If you're concerned about taking Christian McCaffrey in the top two because of his injury history, then take McCaffrey's newest backup, too. Foreman is likely to win the no. 2 RB job in Carolina over Chuba Hubbard, and he could even earn his own role while CMC is healthy if the Panthers reduce McCaffrey's touches.
Christian Kirk
There's WR2 upside, but the floor is lava.
Click for Full Report
Follow the money. The Jaguars gave Kirk $18 million a year to be the no. 1 for Trevor Lawrence, but he's being drafted like he's a no. 2 WR.
---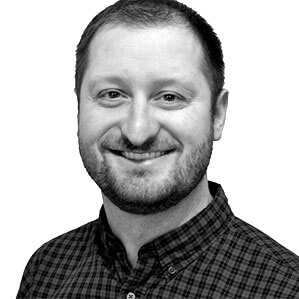 Danny Kelly
Staff Writer
James Cook
Cook's pass-catching ability makes him a good flex option if most starting RBs are off the board.
Click for Full Report
The Bills tried and failed to sign J.D. McKissic then took Cook in the second round of the draft, two strong signals that they want to get their running backs more involved in the passing game in 2022. That could make Cook fantasy gold in half-PPR and PPR formats; he's a good route runner out of the backfield and offers an explosive speed element that no other Buffalo running back has.
Joshua Palmer
A handcuff WR capable of destroying his draft capital.
Click for Full Report
Palmer could struggle to see consistent volume as the Chargers' third receiver behind Mike Williams and Keenan Allen, but if either of those two fantasy stars goes down with an injury, he brings sky-high upside. I want to get as many pieces of this Justin Herbert-led offense as possible.
Kenneth Gainwell
A handcuff with the chance for standalone value.
Click for Full Report
Gainwell showed off his versatility as a rookie, reeling in 33 passes for 243 yards and a score while chipping in five touchdowns on the ground. If he can carve out a role as the team's primary pass-catching back, he'd be a viable flex option in half-PPR and PPR, particularly if Philly airs it out a little more in 2022.
Jakobi Meyers
Meyers may be the best receiver in New England, and a value find for PPR leagues.
Click for Full Report
Meyers has turned 248 career targets and 168 career catches into a grand total of two touchdowns, a statistical impossibility that is almost surely going to positively regress in 2022. The fourth-year pro should continue to be the de facto no. 1 option in the Patriots' passing game this year, which could take a big jump under Mac Jones.
Rashod Bateman
A solid receiver with as much untapped potential as any young wideout.
Click for Full Report
With Marquise Brown now in Arizona, Bateman could grab a massive market share in Baltimore's offense. This is a run-centric team, but volume won't be a problem if Lamar Jackson funnels the majority of the passing game through Mark Andrews and Bateman.
Rhamondre Stevenson
Plenty of talent—but stuck as the second banana in his offense.
Click for Full Report
Stevenson is the most elusive and versatile running back on the Patriots roster. He looks ready to grab the lucrative passing-downs role for New England in Year 2, and an injury to Damien Harris could push him into league-winning-type volume as the team's lead back.
Isaiah Spiller
Little more than an Austin Ekeler handcuff in redraft leagues.
Click for Full Report
Austin Ekeler is the lead back in the Chargers' backfield, but he's already lobbied for a reduced workload in 2022 in the hopes of reducing wear and tear and staying fresh late into the season. That's where Spiller comes in: The rookie back is a grinder between the tackles and could pick up some goal-line work right away. And if Ekeler misses any time, it's wheels up for Spiller.
---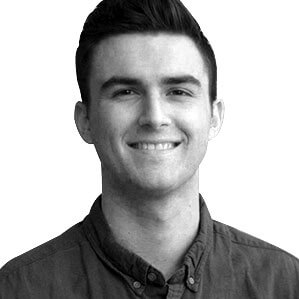 Craig Horlbeck
Producer
Gerald Everett
Not a priority target outside of TE-premium formats.
Click for Full Report
Everett nearly matched Jared Cook's fantasy points per game last year despite playing for a Seahawks team that finished dead last in pass attempts per game. Everett now joins Justin Herbert and a Chargers team that threw the ball 179(!) more times than the Seahawks last year.
Kadarius Toney
Enigmatic, injury prone, and oozes late-round upside.
Click for Full Report
On a per game basis, Toney quietly had one of the more impressive rookie seasons of the last 10 years and now gets a massive coaching upgrade and a healthy offseason to build it into something special.
Chase Claypool
A WR3 with peak weeks that will be difficult to predict.
Click for Full Report
It can't be overstated how much Ben Roethlisberger held Claypool back last year. Even Mitch Trubisky or Kenny Pickett under center will drastically change what Claypool and the Steelers offense is capable of.
Dameon Pierce
A sneaky value pick who has a clear path to volume.
Click for Full Report
Pierce has an easier path to a lead role than almost every other rookie RB in the league, and you can have him for pennies.
Allen Lazard
A career bye-week filler with a sudden opportunity to be a no. 1 wideout.
Click for Full Report
Davante Adams is gone, Marquez Valdes-Scantling is gone, their second-round rookie wide receiver is on the PUP list, and Aaron Rodgers has publicly endorsed Lazard as the new no. 1. What am I missing here?
Chris Olave
A polished rookie with legitimate WR2 potential.
Click for Full Report
Chris Olave is already the most dependable wide receiver on the Saints and has a chance to completely take over if Michael Thomas continues to not play football.